Information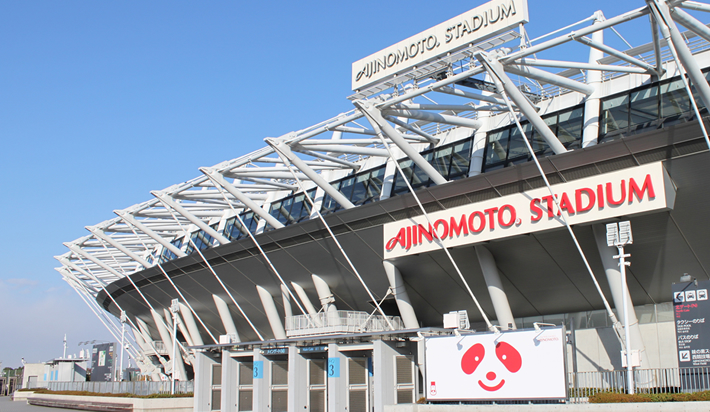 About us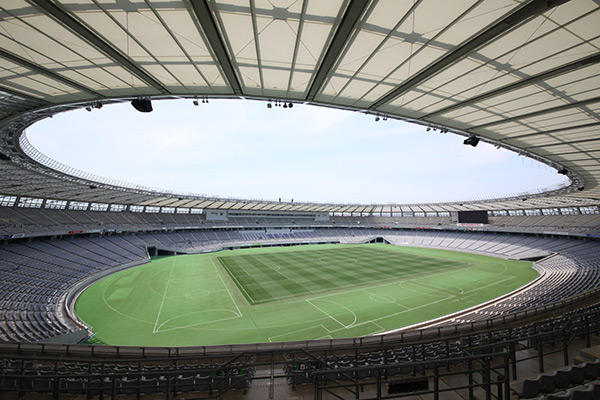 AJINOMOTO STADIUM
The stadium opened on 10th March 2001. Accommodating up to 48,013 seated audience, it was built as Tokyo's sports hub. Apart from being home to two J-League (professional soccer league in Japan) teams, the stadium is also known as the venue for many other events, such as concerts, flea markets, etc. AJINOMOTO STADIUM was the first public facility where the naming right was introduced in Japan. Tokyo Stadium Co., Ltd. is the operator and manager of the stadium.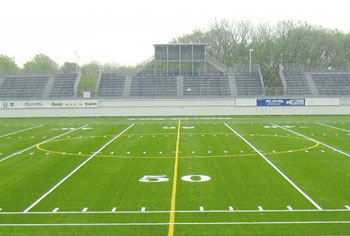 Aminovital Field
Opened on 10th March 2001
Capacity: 3,060 seats
Main Events: American football, soccer, lacrosse, etc.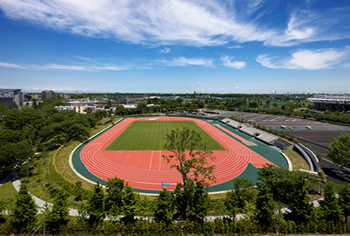 AGF Field
Opened on 1st April 2012
Capacity: about 800 seats
Main Events: track and field events, soccer, etc.
J-League home teams
AJINOMOTO STADIUM is home to two J-League teams, F.C.TOKYO and Tokyo Verdy. It is the only stadium in Japan accommodating two teams as their home stadium.
Environmental Efforts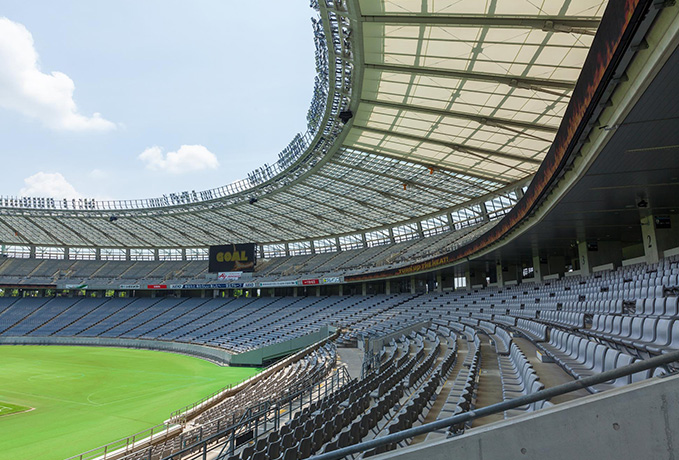 Solar-power generating roof
The stand roof (3,845 m2) is equipped with one of the country's largest solar power generation facilities for stadiums (generates 210kw).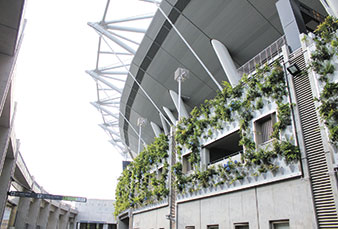 Tree-type wall greening
By greening the stadium wall (1,426 m2), it reduces up to approximately 31 tons of CO2 a year.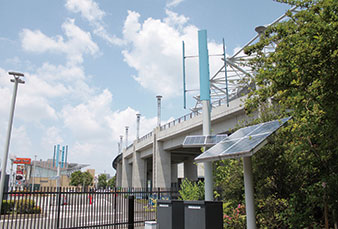 Wind power
Two wind power equipments have been installed to power outdoor LED lights.